Advertisement

Plutonium adds an oxidation state.
Chemists have synthesized the first plutonium(II) complex, establishing the element as the actinide with the largest number of confirmed oxidation states.
FOOD SCIENCE
Supermarket tomatoes, why do you taste so bland?
Speaking of Chemistry has the science behind the flavor of a perfectly ripe tomato—and why supermarket varieties can taste like cardboard charlatans of the world's favorite vegetable-fruit.
Advertisement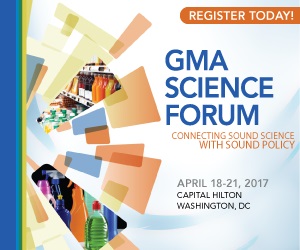 POLICY
Paring back U.S. regulations.
Trump and many business leaders say the government has imposed too many rules, but environmentalists and other advocates see an effort to gut protections.
SCIENCE COMMUNICATION
Hello, hydrogen starburst.
Jeremy Dockan, a chemistry teacher at College Station High School, showed off hydrogen's colorful side to his students. Read more at C&EN's Chemistry in Pictures.