Advertisement

Spray-on LEDs.
This green light-emitting diode was made by spraying layers of quantum dots and metal oxides onto a piece of glass, a process that could someday be used to mass-produce bright, inexpensive displays.
Advertisement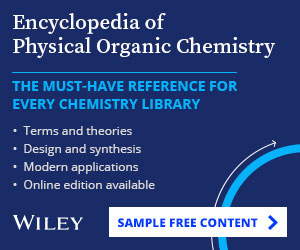 POLICY
Chemists march for science.
Last Saturday, practitioners, professors, students, and fans joined with throngs in support of science. Was it worthy or a waste of time? Read our coverage and weigh in.
CHEMISTRY IN PICTURES
VSEPR bubbles.
Find out how chemistry students at Niles West High School in Skokie, Ill., used bubbles to explore the geometry of molecular orbitals at C&EN's Chemistry in Pictures.