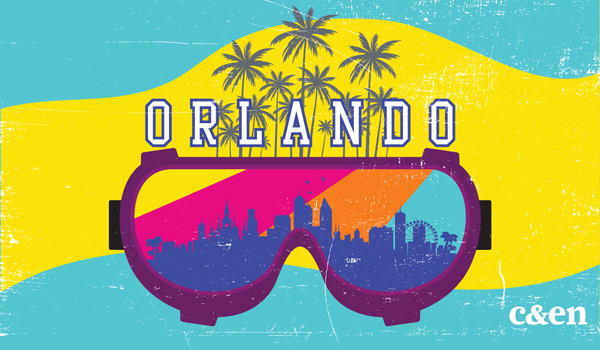 Wednesday April 3, 2019
Good morning, #chemfans.

Welcome to your daily guide to chemistry's 2019 takeover of Orlando. C&EN's team of science reporters is still on the ground covering all the chemistry news you don't want to miss. You can follow them all on Twitter by clicking here.

Love this email? Sign up here to get all the hottest chemistry news in your inbox, each and every week.
WHAT WE'VE LEARNED IN ORLANDO SO FAR
NASA wants to engineer foods that aren't space oddities
The National Aeronautics and Space Administration has orders to put humans on Mars by 2033, and other organizations private and public have their sights on the same goal. Many challenges stand in the way of putting people on another planet, but one thing is certain: astronauts will need to eat something. Aside from sustenance, the right diet can keep these space explorers healthy in the harsh environment of space, and meals are an important social element for people on a long journey.

Grace Douglas, who's in charge of food for NASA astronauts on the International Space Station (ISS), laid out the challenges of feeding Mars-bound travelers at a symposium on Tuesday in the Agriculture and Food Chemistry Division.

Space food has to last for years outside of a fridge—likely three years for a round trip to Mars—and it must be edible without cooking. Just as important: astronauts "need to want to eat this food," she said. While astronaut meals have come a long way from the tubes of paste and freeze-dried food cubes that flew on early NASA missions like Gemini and Mercury, spacefarers will still be eating mostly sealed, prepared meals similar to the Meal, Ready-to-Eat the US military uses. But some of the examples in final production that Douglas described don't sound half bad: Indian fish curry, crab bisque, and pickled beets.

NASA also expects astronauts to grow some of their own food. But don't expect poo potatoes à la The Martian. Think lettuce, which astronauts already have tried growing on the ISS. And 3-D printing food on a spacecraft might be a way to customize meals to individual astronauts' preferences or dietary needs.

Douglas is also working with Ann H. Barret of the US Army Natick Soldier Research, Development & Engineering Center to study how vitamins in packaged food degrade over time. Her group made big batches of blueberry energy bars and a powdered hazelnut chocolate drink and stored them at room temperature. Over the past four years, the products have retained enough vitamins A, B1, B9, C, and E to still be nutritious. And testers reported they still taste okay. —SAM LEMONICK
Stereocontrolled polymer synthesis.
A chiral anion allows chemists to dictate how vinyl ether monomers add to a growing polymer chain, leading to a poly(vinyl ether) with up to 93% of its side chains adopting the same stereochemistry. The resulting plastics have properties on par with popular polyolefins but adhere better to substrates like glass. They could find use in composites for things like bikes, boats, and cars. Read more
Near-IR fluorophores target nerves.
Hundreds of thousands of nerve injuries happen in the US every year when surgeons mistakenly cut nerves during surgery. Researchers report the first near-infrared, nerve-specific fluorophores. These probes could help guide nerve-sparing surgery. Read more
Mushrooms inspire battery compound.
A compound adapted from poisonous mushrooms could improve the performance of vanadium-based flow batteries. These batteries could help store renewable energy and stabilize the electric grid. Read more
ADVERTISEMENT
The FTIR spectrometer ALPHA II combines outstanding quality with a small footprint and sets a benchmark in terms of user convenience. With the integrated panel PC and the touch-based operation, FTIR spectroscopy has never been easier.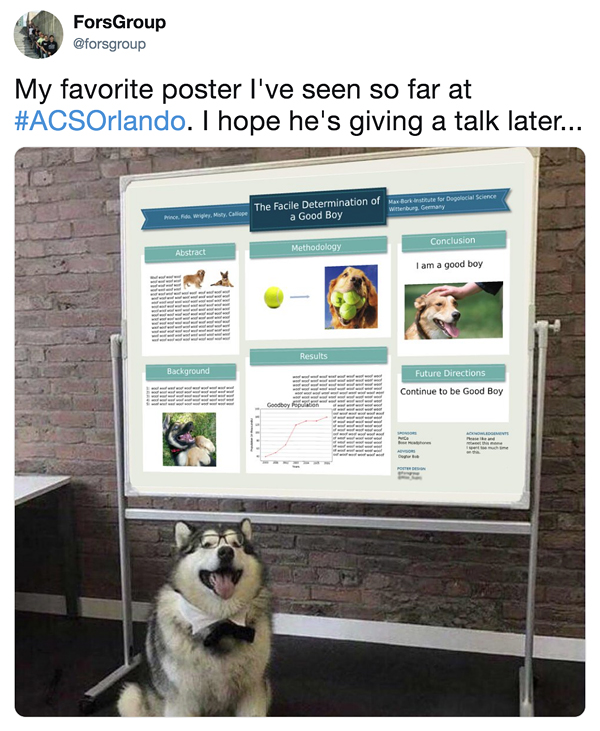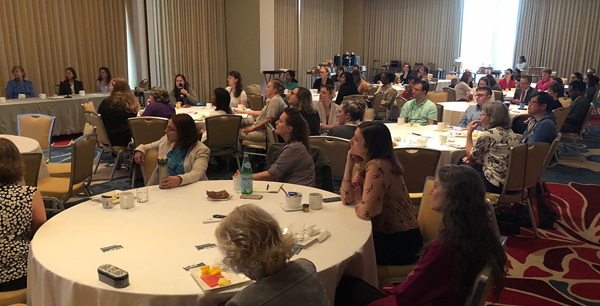 The C&EN and Gordon Research Conference inaugural Power Hour around women in science and issues of inclusion was a packed event on Tuesday morning.

NEWS FROM THE REST OF THE MOLECULAR WORLD
Shimmery fish inspire a new color-changing device.
The prototype device mimics the way neon tetra fish change their iridescence and could lead to new types of camouflage or display screens. Read more
Finding a malaria drug's anticancer target.
The antimalarial artemisinin appears to interact with a protein that promotes cell death, suggesting a route to designing novel drugs to target tumor cells. Read more
Think you know how air pollution masks work?
Take this quiz by Andy Brunning of Compound Interest, and find out how much you know about what the masks block and how they work. Test your knowledge
WHAT WE'RE EXCITED ABOUT TODAY
Time for the first disclosures.
Join us on Facebook Live with C&EN's organic chemistry reporter, Tien Nguyen, as she talks about what makes the first disclosures of clinical candidates such a special symposium, along with guest Jacob Schwarz of FLX Bio, who is also the program chair of the ACS Division of Medicinal Chemistry.
A look inside the National Center for Forensic Science (NCFS).
Check us out on Facebook Live when C&EN's resident forensic science sleuth Kerri Jansen visits NCFS at the University of Central Florida. NCFS director and chemist Michael Sigman will explain how the central science helps the center achieve its mission of providing relevant and responsive research to the criminal justice community.
11:00–11:30 a.m., Facebook Live
Sticking it to proteins.
Rather than nestle into the binding pockets of proteins, some drugs stick to proteins covalently to exert their effect. In the past, these drugs modified proteins at cysteine residues. But now a palette of other residues, including lysine, tyrosine, and methionine, are available. Color us excited to hear about these new options.
8:45–11:45 a.m., Convention Center, Room W414AB
Frontiers in biomaterials.
Learn about how biomaterials like lignin, chitin, and silk are improving the delivery of agents to cells and tissue.
8:00–11:45 a.m., 1:15–5:00 p.m., Convention Center, Room W304B
ADVERTISEMENT
Expand Your Capabilities with FRITSCH
Pulverisette premium line planetary ball mills with acceleration forces up to 95 x g. Ideal for chemistry, materials science, and sample prep. Various applications for solid state chemistry, mechanical alloying, formulations, screening, oxides, catalysts, additives & more.
A magical experience.
The meeting is winding down, and it's been a magical experience. Continue the wonder at Universal Studios' Wizarding World of Harry Potter. If you're bringing your kids to the theme park, bring along a bribe because your kids might never let you get back to the meeting. Enjoy the magic at 6000 Universal Blvd.
Did you say donut?
After your visit to the World of Harry Potter, stop by Voodoo Doughnut. Their doughnuts are more cute and quirky than scary. The only scary thing is how many you'll end up stuffing into your mouth. Donut forget to stop at 6000 Universal Blvd.
Skeletons in the closet.
By the end of the meeting, we all feel like skeletons. But don't let that stop you from checking out more than 500 real skeletons at the Museum of Osteology. Tickets are $20, and the Yelp reviews are stellar. Afterward, if you haven't lost your appetite, grab coffee and dessert at the nearby iCafé de Paris. Find the skeletons at 8441 International Dr., Suite 250