Advertisement

Improved drug leads, made faster.
Making scads of analogs can be a pain for medicinal chemists. Pfizer researchers report that mixtures of liver enzymes can do the dirty work in less time with less material.
GREENHOUSE GASES
Rocking carbon oxidation.
Microorganisms in Earth's surface release carbon dioxide from eroding rocks to the atmosphere more quickly than researchers expected.
ELECTRONIC MATERIALS
Semiconductor stretches like metal.
Silver sulfide is the first known room-temperature ductile inorganic semiconductor and has the potential to boost flexible electronics applications.
ON THE COVER
Fighting the flow of plastics.
In Southeast Asia, plastics use has outpaced waste management infrastructure, and much plastic pollution is escaping to the sea. How are governments, organizations, and industry planning to decrease plastic pollution in the ocean?
Advertisement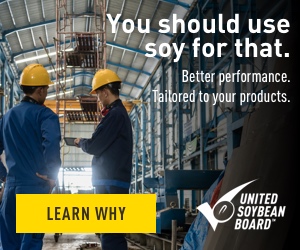 POLICY
March for Science pushes ahead.
The second worldwide March for Science on Saturday drew fewer participants than 2017's event, but demonstrators continued voicing strong support for scientific endeavors.
SAFETY
The science of flame jetting.
How can a bottle of methanol send out a jet of flaming liquid, injuring students watching "rainbow" flame test demonstrations from 3 meters away? ACS Reactions explains, with slow-motion video from the U.S. Bureau of Alcohol, Tobacco, Firearms & Explosives.
TWEET OF THE WEEK
Cheer up!
This GIF of a photoswitchable dye shared by Harry Anderson's group at Oxford brought a smile to our faces. You can follow them on Twitter @HLAGroupOx.