Advertisement

INFECTIOUS DISEASE
A new flu fighter.
Derivatives of the antiinflammatory drug naproxen could be effective against the flu virus.
BIOTECHNOLOGY
FDA approves the first RNAi therapeutic.
Two decades after the Nobel Prize-winning discovery of RNA interference, Alnylam's Onpattro has become the first marketed drug based on the technology.
ACS MEETING NEWS
Do you have ACS Boston FOMO?
Stay on top of all the science that will emerge from ACS Boston with our exclusive pop-up newsletter. Each day, our reporters on the ground in Boston will deliver their picks of the program and round up interesting talks you may have missed.
Want full access to

C&EN?
For almost 140 years, we have been improving people's lives through the transforming power of chemistry.
Advertisement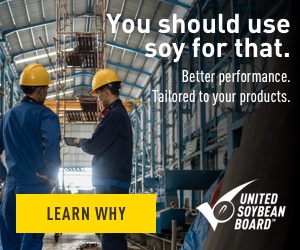 QUIZ
Test your knowledge of eruption chemistry.
Indonesia's Mount Anak Krakatau. Hawaii's Kīlauea. Guatemala's Fuego. These volcanoes have all erupted in the past year, reminding us of Earth's inner turmoil. How much do you know about lava and volcanic gases?
ACS MEETING
How to spend your time at ACS Boston.
ACS meetings offer a lot. We feel you. Check out our recommendations on can't-miss speakers and sessions. Then join us at some other activities: Bring your kids to the Boston Children's Museum, and learn about science journalism; meet C&EN's Talented 12 rising stars in chemistry; and be a part of C&EN's first-ever live Stereo Chemistry podcast.