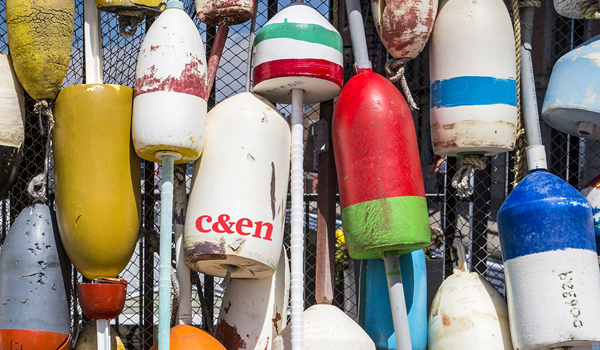 Thursday August 23, 2018
Good morning, #chemfans.
Welcome to your daily guide to chemistry's 2018 takeover of Beantown. Hello, hello? Is this thing on? Well, for those who ARE still in Boston, we're here with you 'til the end, covering all the chemistry. You can follow our reporters on Twitter by clicking here.
Love this email? Sign up here to get all the hottest chemistry news in your inbox, each and every week.
WHAT WE'VE LEARNED IN BOSTON SO FAR
Reporter's notebook: Organic chemistry for fourth graders.
Many students have trouble with organic chemistry in high school and beyond. But maybe things would be different if they were introduced to it earlier, like in elementary school. That may sound ridiculous, but it's exactly what Daniel Fried is doing. Fried, an assistant professor at Saint Peter's University, teaches topics from college-level organic chemistry to elementary students as part of extracurricular programs. As he told an audience during a session in the Division of Chemical Education on Tuesday, his end goal is teaching the third-, fourth-, and fifth-grade students biochemical concepts. He uses hands-on modeling, written activities, computer modeling, and group activities. For example, the students assemble models of amino acids and combine them to make peptides. And he takes some of the activities he designs for the kids back to his students at Saint Peter's to reinforce their own learning. With the kids, he touches only briefly on reactions and reaction mechanisms, but by the end of the program, which can run for 10 or 20 sessions, depending on the school, the students understand enzymes and active sites. He's been doing the program on his own, but he's eager for collaborators, especially in chemical education, who can help design studies of the program or replicate it in other places. You can learn more by watching a documentary on YouTube called Biochemistry Literacy for Kids.—Celia Arnaud
Have your cake and eat it too with AI.
The rule in computational chemistry is you can be fast or accurate but not both. Researchers say their machine-learning method can predict energies and forces in some molecules as accurately as the best quantum mechanical techniques, and it does so in microseconds compared with hours for those other methods. Read more
Phages flag contaminated water.
Researchers engineered bacteriophage viruses to glow when they find E. coli in water. This simple and sensitive technique offers a detection method that's faster than standard tests and may help catch contaminated water before farmers use it to irrigate their fields. Read more
ADVERTISEMENT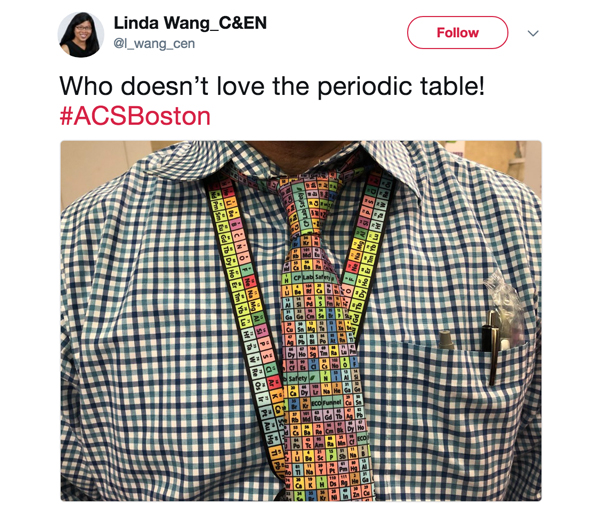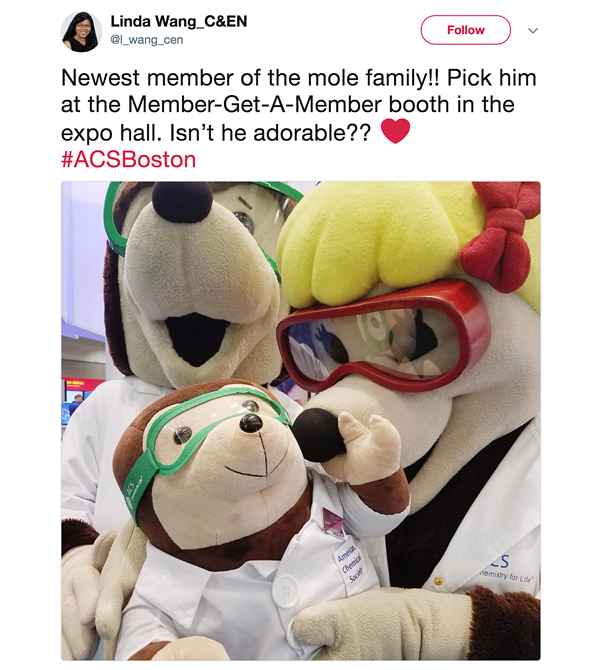 Tireless C&EN reporter and photographer Linda Wang has been racing around the convention center in Boston all week capturing events, people, and moles.
NEWS FROM THE REST OF THE MOLECULAR WORLD
Sila Nanotechnologies raises $70 million for silicon anodes.
California-based start-up says it can commercialize a version of the anode material that doesn't swell as it stores lithium, enabling lithium-ion batteries to store more energy. Read more
Blockchain may help India crack down on fake drugs.
An Indian government think tank is working with a hospital chain to test the implementation of blockchain, a distributed ledger system, to secure pharmaceutical supply lines. Read more
WHAT WE'RE EXCITED ABOUT TODAY
Materials genome approach to structure and function.
The human genome, the yeast genome ... those are so yesterday. Listen in as polymer chemists describe feats of materials synthesis and modification to make some pretty smart substances.
8 to 11:30 AM, Convention Center, Westin Boston Waterfront, Carlton
Wastewater-based epidemiology: Opportunities and challenges.
You flush chemical data about your health and the drugs you're taking down the toilet every day. Bone up with C&EN's 2018 cover story about the topic, then attend the session.
8 AM to noon, Convention Center, Room 260
Opportunities in forensic proteomics.
Ricin. Botulinum neurotoxin. Plus, the first speaker is from Quantico. We'll race you for a seat in the front row.
8 AM to noon, Convention Center, Room 153A
ADVERTISEMENT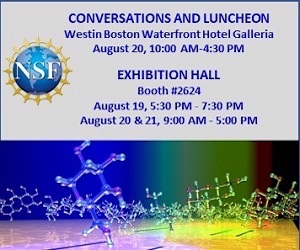 Treat yoself.
The meeting is over! Wind down with a massage and other spa treatments at the Mandarin Oriental in Back Bay. You'll want to make reservations ahead of time.
More ways to indulge.
If you're not sick of eating and shopping by now, you'll want to check out the Prudential Center, especially Eataly, a super-cute indoor market and food emporium. This is the place to pick up snacks and other treats for your friends and colleagues back home. Other marketplaces you won't want to miss include Faneuil Hall and the historic Quincy Market.
Free night at the museum.
Visit the Institute of Contemporary Art, which is within walking distance of the Convention Center. Here, you'll immerse yourself in a cacophony of creative work by contemporary artists. Bonus: Admission is free on Thursdays from 5 to 9 PM!