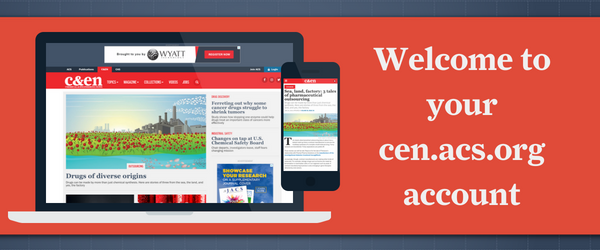 Hi FIRST NAME,
Thank you for creating your account and joining C&EN's newsroom. Every day our global team of reporters and editors distills the most important news and trends fro5 across the world of chemistry--pharma, green chemistry, policy, lab safety, and much more. We hope you'll follow along with us for breaking news, in-depth investigations, infographics, videos, and podcasts.

CEN's Stereo Chemistry Podcast

Get the news in our weekly newsletter

@cenmag
If you have questions about your account, contact us anytime at service@acs.org. We hope you enjoy reading!
- Your (lab) partners at C&EN    
---