C&EN Whitepapers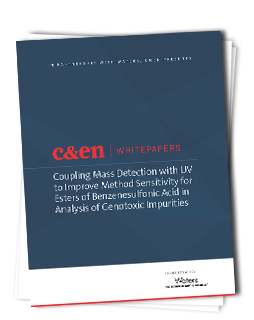 Genotoxic impurities (GTIs) are intermediates or reactants that can develop during the synthesis of a drug substance. In addition to process impurities, certain drugs may generate GTIs via degradation during formulation or storage...
---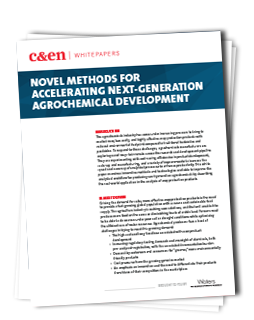 The agrochemicals industry has come under increasing pressure to bring to market new, less costly, and highly effective crop protection products with reduced environmental footprint compared to traditional herbicides and pesticides...
---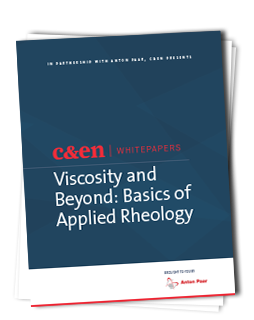 Measuring viscosity is a tried and true technique for characterizing fluids. But frequently viscosity measurements are not made correctly and accordingly do not provide reliable or meaningful information...

---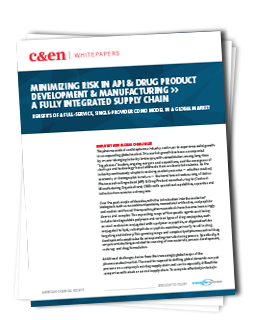 The pharmaceutical and biopharma industry continues to experience solid growth in an expanding global market. This market growth has been accompanied by an ever-changing industry landscape, with consolidation among long-time "big pharma" leaders, ongoing mergers and acquisitions, and the emergence of start-ups and technology-based offshoots from academic laboratories...

---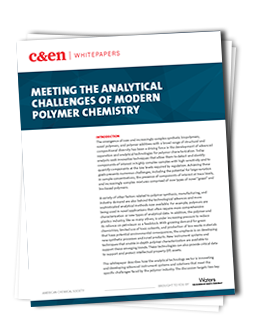 The emergence of new and increasingly complex synthetic biopolymers, novel polymers, and polymer additives with a broad range of structural and compositional diversity has been a driving force in the development of advanced separation and analytical technologies for polymer characterization...
---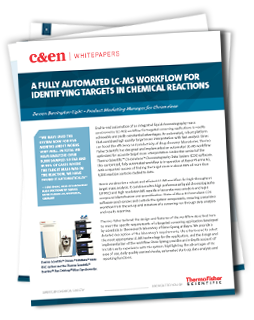 End-to-end automation of an integrated liquid chromatography-mass spectrometry (LC-MS) workflow for target screening applications is readily achievable and yields substantial advantages...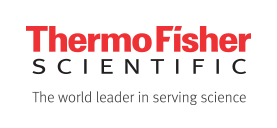 ---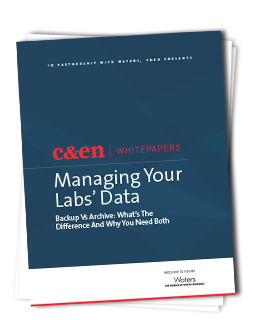 Laboratory based organizations face a wide variety of unaddressed data management challenges, and yet ultimately their scientific data is the currency with which they trade...
---
There is growing need for research groups to adopt a Laboratory Information Management System (LIMS). A reliable, flexible and easy-to-use LIMS is an increasingly essential research tool that enables...

---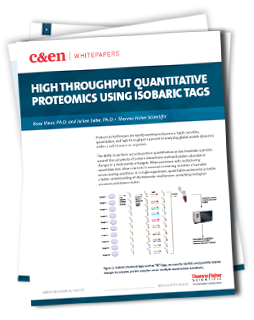 Proteomics techniques are rapidly evolving to become a highly sensitive, quantitative, and high-throughput approach to analyzing global protein dynamics within a cell, tissue or an organism...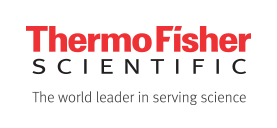 ---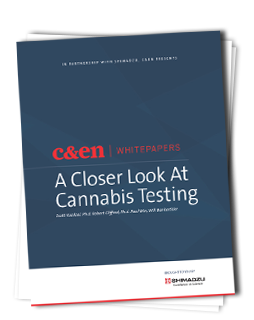 Cannabis testing is a rapidly growing business expected to exceed $8 billion in 2017. It is fueled by many factors including consumer demand, evolving legislation, and growing evidence of the benefits of medical marijuana, which is now legal in 23 states and the District of Columbia...

---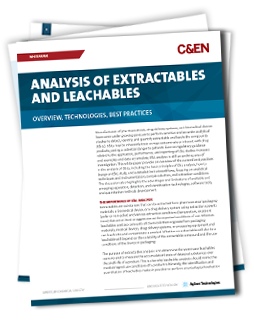 Manufacturers of pharmaceuticals, drug delivery systems, and biomedical devices have come under growing pressure to perform sensitive and accurate analytical studies to detect, identify, and quantify extractable and leachable compounds (E&Ls)...

---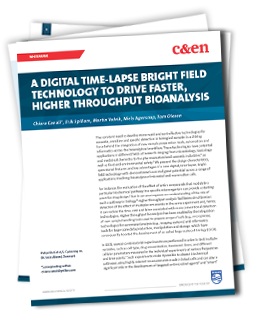 The constant need to develop more rapid and cost-effective technologies for accurate, sensitive and specific detection in biological samples is a driving force behind the integration of new sample preparation tools, automation and informatics across the bioanalytical workflow...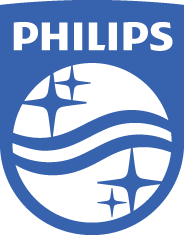 ---
To advertise in C&EN Media Group products, contact the Advertising Sales Group at 202-872-4536 or go to CENMediaKit.org.