Advertisement

LAB SAFETY
A safer transfer for tert-butyllithium.
Chemists and a glassblower team up to create a 3-D printed solution for transferring small volumes of the pyrophoric reagent to avoid air exposure.
Advertisement
Introducing two-minute PCR
NEXTGENPCR is redefining fast. With an instrument that heats and cools samples instantly, complete your PCR application in as little as two minutes.
Click here
WATER
Wildfires caused unexpected water contamination.
In addition to destroying more than 8,000 homes, the wildfires that devastated California's wine country last year also caused persistent contamination by the carcinogen benzene in one neighborhood's water.
PERIODIC GRAPHICS
The chemistry of slime.
Things are getting sticky at C&EN. Read about our latest coverage on the slime fad while you're learning the chemistry behind this popular goo.
Advertisement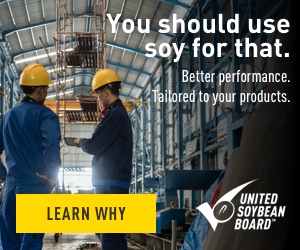 ON THE COVER
Recycling needs a revamp.
Of the 78 million metric tons of plastic packing materials produced annually, only 14% are collected for recycling. There's no single culprit for the resulting plastic pollution. Chemistry contributed to the problem. Can it be the solution?
FLUORESCENCE FRIDAY
Neon isn't always fluorescent.
On Twitter, @Aimster04 shared this crayon-based activity showing students that neon doesn't always mean fluorescent. If you're on Instagram or Twitter and are excited about fluorescence, join the conversation every Friday by using #FluorescenceFriday.